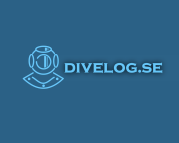 DIVELOG.SE

Tel: 0707-810632
Idén kring Divelog.se skapades år 2020 primärt ur tanken att ta fram och erbjuda en snygg och gedigen loggbok av "old school" stuk, långt från de billiga och tråkiga varianterna som tyvärr annars var vanligt förekommande. Idag har vi målsättningen att erbjuda innovativ dykutrustning av hög kvalité i samarbete med ett fåtal noggrant utvalda tillverkare via en lättnavigerad och fräsch webshop i kombination med ett fysiskt "Show room" i södra Sverige.
DYKCENTER USA, ASIEN & AFRIKA

ROOTS RED SEA
Roots Red Sea is a small friendly resort aimed at scuba divers, snorkellers and those who want a quiet, peaceful, relaxed atmosphere but with the convenience of having the small traditional town of El Quseir on its doorstep. The tag as a camp should not be taken too literally, it relates more to the location than the outstanding accommodations with modern facilities.El Quseir, Red Sea, Egypt
https://rootsredsea.com/

SOLITUDE LIVEABOARDS & RESORTS
Adress: Sulawesi, Indonesia
Tel: +62 812 4466 666
emailus@solitude.world
Coming together of similar minds, the founders aimed to create a group of resorts and liveaboards, in exotic destinations famed for their beautiful waters and people with warm hearts. We are focused on hospitality, aiming to provide good value in warm and welcoming accommodations, while also always focusing on people – both guests as well as staff. Striving to make all our guests feel like they are VVIPs while developing our staff to be the best they can be at what they do, and allowing them to expand their experience.


AGRESSOR ADVENTURES
WayneWorks Marine, LLC, dba Aggressor Fleet, 209 HUDSON TRACE
Augusta, GA 30907 USA
Mobil: +1-706 993 2531
www.aggressor.com, info@aggressor.com
Om du drömmer om spännande, adrenalinstinna marina möten och om att bli bortskämd med personlig service, härlig mat och lyxiga bekvämligheter på världens mest exotiska destinationer så kan du sluta drömma och kliva ombord på en Aggressor Fleet-liveaboard.